We changed the sport!' – Serena Williams shares how she changed the perception of tennis players
Serena Williams believes she and her sister Venus drastically changed the way tennis operated and changed the expectations and the perception of modern athletes.
Over the past two decades, both Serena and her sister Venus have cemented their places amongst tennis' all-time greats after such a dominant period in both the singles and doubles.
Serena won a monumental 23 Grand Slam singles titles and is still chasing an elusive 24th that would equal Margaret Court's all-time record of 24. Whilst Venus won seven singles Slams. The sisters also joined forces to win a total of 14 Major doubles titles.

Williams has also been extremely active in her off-court activities, namely involving herself in various business ventures and start-ups.
In an interview with American news network CNN, Serena said "we changed it from being two great black champions to being the best ever, period.
"And that's what we did. We took out colour and we just became the best. Records are proof and that's what it is.
We changed the sport, we changed the fashion, we changed how people think, we changed how people think in business," Serena Williams claimed.


"Before we played tennis, we wanted to do something different [and] it was frowned upon and now I have two amazing companies. One we came to talk about Serena Ventures and all because of what we did to change the sport.
"And now [for] every athlete, it's almost weird if you're not doing something else now. It's like 'well, why don't you have a plan B or C?'
"We never looked at it as a colour thing. We knew that we were entering an all-white sport, but for us, it was like we were entering tennis and we are here to win.
"And yeah, we had to play harder, we had to be better, but it made us better and at the end of the day, every time we faced a challenge and every time we overcame that challenge, it created Venus and Serena," she concluded.


"We changed it from being two great Black champions to being the best ever, period. And that's what we did. We took out color and we became the best."@serenawilliams on the remarkable achievements of both herself and her sister Venus. pic.twitter.com/ydcJNu8ms5
— Christiane Amanpour (@amanpour) March 4, 2022
Dijana Djokovic reveals the most difficult match of Novak's to watch
The mother of World No. 1 Novak Djokovic says watching her son at the Wimbledon singles final last year was the most difficult time she has had while watching her son play in his career. Djokovic came back from match points down to defeat Roger Federer in a classic five setter to win the Wimbledon title in July even as the whole stadium seemed to cheer for the Swiss legend.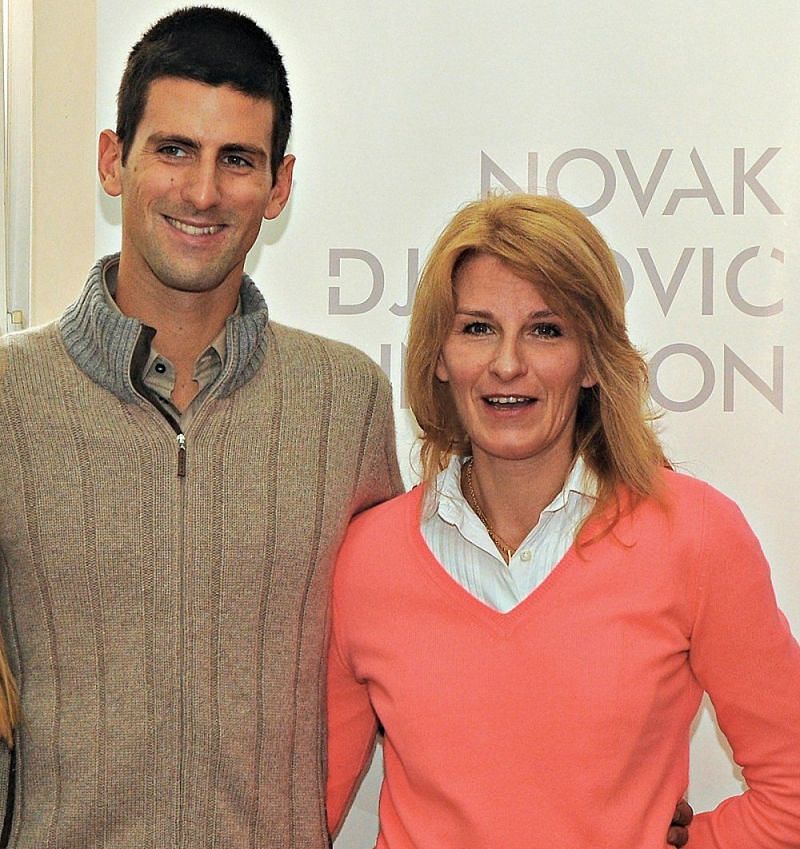 Dijana was speaking in an interview with the Serbian portal "Blic Sport" on the program, "Mothers of Champions" "I saw a lot of his matches, but Wimbledon was the most difficult last year. In a stadium where everyone was cheering on Roger Federer, we were just a handful of fans for Novak.
When Federer had two match points, I reached for my cross from the Don river. I am a believer, I wear the amulet all the time, it often saved me in difficult moments. I said to myself, 'Nole, you can do it, you've done it twice, you can do it again.'
He did it. He was saved by God. Novak also believes in God, he feels chosen. He carries a cross that brings him peace and happiness. It is from the Greek monastery Hilandar. He says his prayers morning and evening," The mother of the 17-time Grand Slam champion also recalled another painful defeat – at the Rio Olympics in 2016, where he lost to World No.
1 Juan Martin del Potro in the first round. "The defeat at the Olympics in Rio still breaks my heart. Novak is a happy child and has no problem crying. But the tears at that time were the biggest I have ever seen with him.
He had all the prerequisites to win gold. The wish was not granted to him. He had this elbow problem and couldn't stand the pressure. He felt that he had disappointed the people in Serbia. We were both very emotional. Maybe he got that from me – sometimes I curse quite a lot."
Dijana also gave some insight about some of the early health problems that Novak suffered during his career. "At the beginning of his career, Novak had many health problems. Because he had to give up a few matches, he was often attacked by the public or by tennis experts.
He had a curvature of the nose wall, it was difficult for him to breathe. After an operation, things went better. In 2010 he was found to be intolerant to gluten. It made life difficult for him. He had to give up in Australia because of the heat.
Then his bleeding toe in Paris in 2007: after playing for five consecutive days, he gave up the semi-final against Nadal. Then everyone accused him, including John McEnroe! I had bandaged his foot the night before the duel. In the morning he could barely walk in slippers.
I advised him not to go to the court, he absolutely wanted to get an injection. Then he beat Nadal 6-2 in the first set. Novak took a medical timeout between sets to bandage the wounds. When Nadal saw the blood, he knew what was going on and then chased him into every corner until Novak had to give up."