Roger Federer has not one but TWO sets of twins
Roger Federer has not one but TWO sets of twins
Most people are familiar with Roger Federer as a sports star – after all, he is one of the world's best tennis stars. But only his biggest fans know Roger Federer as a family man and father of four.
Roger Federer?
Roger Federer is a world-class professional tennis player from Switzerland. Currently, he is ranked #8 in the world for men's singles.
He's won plenty of tournaments and titles, including eight Wimbledons, six Australia Opens, and five US Opens. He's also only one out of eight male players to have won all four major tournaments in a single format, also known as a Career Grand Slam.
WATCH BELOW: Roger Federer crying after winning the Australian Open. Post continues after video…
Despite having been in the game for almost two decades, Federer is still undeniably one of the best in the game, consistently beating out both veteran opponents and young competitors.
He's been named Player of the Year five times and has won countless sportsmanship awards.
Swiss tennis player Roger Federer at the Western & Southern Open
Roger Federer is considered one of the best tennis players of all time
Getty
When did Roger Federer become famous?
Federer started out as a junior player at Wimbledon in 1998 where he won in both singles and doubles formats. A year later, a 17-year-old Federer entered the top 100 rankings for the first time.
Just two years later, he landed in the top 15 after a relatively successful run at the 2001 French Open.
Roger Federer playing tennis at the Western & Southern Open
Roger Federer is known for his excellent slicing shots
Getty
Who are Roger Federer's wife and kids?
Roger is married to Mirka Federer (maiden name Vavrinec), a former professional tennis player herself until she had to retire in 2002 due to a sports-related injury. The two met at the 2000 Summer Olympics and married nine years later.
Mirka and Roger Federer had twins shortly after, daughters Myla and Charlene. Five years later, they welcomed sons Lenny and Leo – also twins. The 'twin thing' delighted the tennis community. Fans joked that Federer's kids could one day go on to win their own doubles championships.
Although it was said in jest, that might not be such a long shot. The Federer children may still be young today, but they already share their parents' love for tennis. The younger Lenny and Leo are starting to learn the basics, while the older twins do it socially to hang out with other kids.
Mirka Federer with her two daughters and two sons
Mirka with her and Roger's four children, Myla, Charlene, Leo and Lenny
Getty
Do Roger or Mirka have a history of twins in their families?
It's quite rare to have twins – only about 33 out of a thousand births are twins. But having TWO sets of twins? That's a miracle.
Of course, your chances of having twins are much higher if it runs in the family, which seems to be the case for Roger Federer. His older sister Diana is also the mother of twins, albeit fraternal. Federer traced this back to his maternal grandmother, who was also a twin.
How has having kids impacted Roger and Mirka's lives?
Because of his career, Roger has to travel around the world constantly. Thankfully, his children are homeschooled, so Roger and Mirka are able to bring their children with them.
"I feel very fortunate I can travel with them around the world and I discovered the cities now from a different angle," Federer shared. "They are so cute, well-educated, they like travelling, they get excited when they go on a plane or when they come to [zoo] or even tennis with me."
Although it's difficult to juggle touring with family life, Roger (with the love and support of his wife Mirka) is up to the task, saying, "I did not need to have kids for a wake up call in my life but it's the most incredible thing in the world to have kids in general and having that responsibility."
Mirka with Myla and Charlene when they were younger
PGA Championship betting: A Tiger Woods win would be the worst loss ever for BetMGM
A Tiger Woods win at the PGA Championship would be one of the biggest victories in golf history. And it would be historically bad for BetMGM.
Woods enters the 2022 PGA at Southern Hills Country Club in Tulsa at +6600 to win. He's tied for the 20th-best odds in the field and is the biggest liability for the sportsbook. Simply put, BetMGM says it'll lose the most money it ever has on a single event if Woods wins his 16th major.
"If Tiger were to win, it would be the biggest losing result in BetMGM history," BetMGM's Jason Scott said. "Tiger missing the cut would be a good outcome for the sportsbook."
Scott's statement is further proof of the hold that Woods has on the golf world. He's still one of the most popular figures in sports and there are a lot of bettors wagering with their hearts this weekend as Woods chases Jack Nicklaus' record of 18 major wins.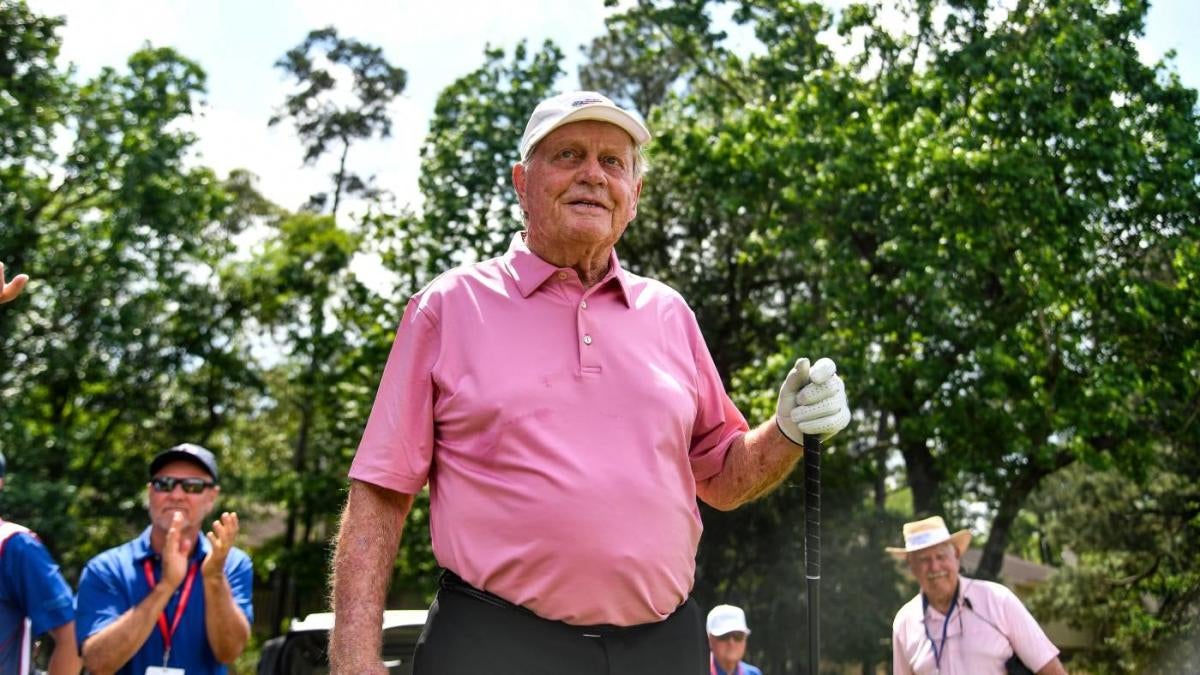 The PGA is Woods' second tournament after his 2021 car crash. Woods made his return to competitive golf at the Masters in April and wore down as the week went on as he was still hobbled by his surgically repaired right leg. Woods had sustained an open fracture and multiple broken bones in his right leg during the crash in Rancho Palos Verdes, California, on Feb. 23, 2021.
Woods made the cut at the Masters after he was 1-over through the first two rounds. He shot a 6-over 78 on each of the last two days of the tournament.
Woods has spent the time between the Masters and PGA rehabbing and practicing to be stronger this weekend as he returns to the site of his 2007 PGA Championship win. Woods won the last major held at Southern Hills as he finished two shots ahead of Woody Austin 15 years ago.
Given the amount of money that has been bet on Woods so far, it's safe to say his odds are inflated due to his stature as the biggest name in golf. He has the same odds as two-time 2022 winner Max Homa and better odds to win the tournament than the likes of Adam Scott, Louis Oosthuizen, Tommy Fleetwood, Billy Horschel and Jason Day.
Woods is -125 to make the cut at the PGA Championship and +100 to miss the cut. He was at +115 to miss the cut earlier in the week but a bettor dropped those odds with a $13,000 wager on a missed cut for Woods. As of Tuesday, 58% of bets and a staggering 97% of the handle on Tiger's cut result is on him missing the weekend.