Serena Williams Got Real About Mom Guilt and Struggling to Find Time for Self Care
Serena Williams has been extremely candid about her experiences with motherhood, including her traumatic delivery and how her relationship with her body has changed since giving birth to her daughter, Olympia. Now, she's speaking up about an issue most mothers know all too well: mom guilt. In a new interview with Insider, she opened up about the challenge to find balance between being a mother (and meeting the demands of her career) and taking care of herself.


On top of her athletic career — maybe you've heard: she's widely considered the G.O.A.T. of the tennis world — Williams is also a businesswoman and investor. It goes without saying that she keeps up with a busy schedule. And if the tennis star's recent comments are any indication, she brings that same energy to her role as a mother too.
"Mom guilt is real. I always feel so guilty when I'm doing something on my own," said Williams in the interview. "I don't know if I'm a good mom, and I don't know if my method works, but I'm very hands-on with my daughter, and it was the same with our parents. So I've set really good boundaries, but then after work, I'm going right to my daughter. And that's amazing and good, but now it's like, 'Okay, what happens to Serena?'"


Clearly mom guilt is something that affects people with all levels of fame, success, and wealth. While some people may expect Williams would have ample time for self care, the reality is that carving out time for herself after having a kid has been a struggle. "I'm really bad at self care," Williams told Insider. "I was just telling my chief of staff that I need to get a pedicure because it's been two years since I sat in a chair and had one. Maybe I could do that while I'm multitasking and taking calls."
While most moms don't have a chief of staff to consult with, they can likely relate to Williams' realization that she hasn't had a proper pedicure in years. The good news? Discussing and prioritizing self care has become more and more popular in recent years. It's inspiring many parents to at least attempt to let go of any guilt they face when taking time to do something purely because it feels good. (Related: Serena Williams' Message to Working Moms Will Make You Feel Seen)


It is undoubtedly more difficult for women of color, like Williams, to prove themselves in personal and professional environments. Williams noted that she's been "underpaid, undervalued," throughout her journey to becoming a top tennis player as a Black woman in a previous interview with British Vogue. Williams' older sister, Isha Price, shared similar sentiments in the recent Insider interview. "The expectation that everyone puts on Black and phenomenal women, on us, is a lot to bear, and sometimes you don't even recognize that you're carrying it," she told the publication. "Because you just walk around with this weight all the time."


One thing seems abundantly clear: Serena Williams has absolutely nothing left to prove. She shared that she's done giving energy to other people's opinions of her. "[They] used to affect me like 10 percent," she said. "Now I'm at zero." That doesn't mean she won't stay busy or face that ever-present mom guilt, but hopefully it does mean she'll make some time for herself…and finally get that pedicure.
PGA Championship betting: A Tiger Woods win would be the worst loss ever for BetMGM
A Tiger Woods win at the PGA Championship would be one of the biggest victories in golf history. And it would be historically bad for BetMGM.
Woods enters the 2022 PGA at Southern Hills Country Club in Tulsa at +6600 to win. He's tied for the 20th-best odds in the field and is the biggest liability for the sportsbook. Simply put, BetMGM says it'll lose the most money it ever has on a single event if Woods wins his 16th major.
"If Tiger were to win, it would be the biggest losing result in BetMGM history," BetMGM's Jason Scott said. "Tiger missing the cut would be a good outcome for the sportsbook."
Scott's statement is further proof of the hold that Woods has on the golf world. He's still one of the most popular figures in sports and there are a lot of bettors wagering with their hearts this weekend as Woods chases Jack Nicklaus' record of 18 major wins.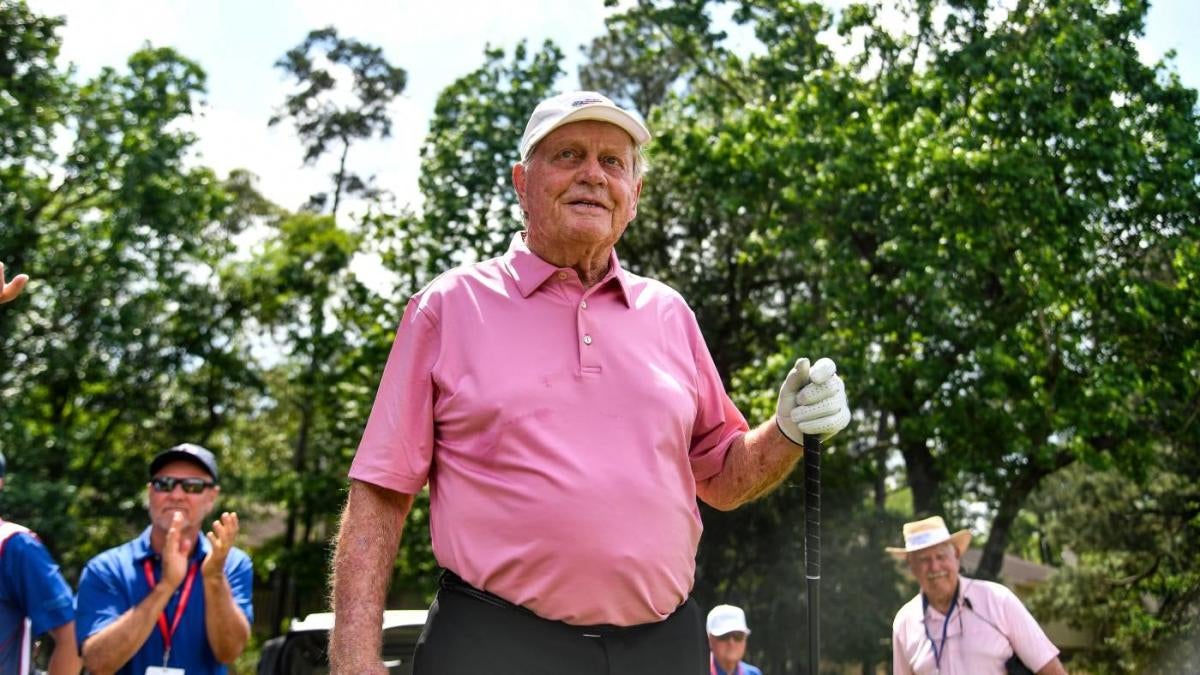 The PGA is Woods' second tournament after his 2021 car crash. Woods made his return to competitive golf at the Masters in April and wore down as the week went on as he was still hobbled by his surgically repaired right leg. Woods had sustained an open fracture and multiple broken bones in his right leg during the crash in Rancho Palos Verdes, California, on Feb. 23, 2021.
Woods made the cut at the Masters after he was 1-over through the first two rounds. He shot a 6-over 78 on each of the last two days of the tournament.
Woods has spent the time between the Masters and PGA rehabbing and practicing to be stronger this weekend as he returns to the site of his 2007 PGA Championship win. Woods won the last major held at Southern Hills as he finished two shots ahead of Woody Austin 15 years ago.
Given the amount of money that has been bet on Woods so far, it's safe to say his odds are inflated due to his stature as the biggest name in golf. He has the same odds as two-time 2022 winner Max Homa and better odds to win the tournament than the likes of Adam Scott, Louis Oosthuizen, Tommy Fleetwood, Billy Horschel and Jason Day.
Woods is -125 to make the cut at the PGA Championship and +100 to miss the cut. He was at +115 to miss the cut earlier in the week but a bettor dropped those odds with a $13,000 wager on a missed cut for Woods. As of Tuesday, 58% of bets and a staggering 97% of the handle on Tiger's cut result is on him missing the weekend.