Tiger Woods is doing this again, huh?
On Thursday we got a sudden jolt of news: Tiger Woods is doing it again.
The jet-trackers fired up their radar to find that Woods' plane was coming out of the hangar, then leaving Florida, then landing in Tulsa. A trip to Southern Hills, site of next month's PGA Championship, was underway.
We've gotten used to the progression of events that followed: Woods' plane touched down on the tarmac and the local news was there to greet him. Social media videos started to leak from the course itself. Golf Channel reported that Southern Hills head pro Cary Cozby was caddying for him. Golf Digest reported Woods' stated intention to play the PGA Championship. It was on.
It's no shocker to see Woods at Southern Hills. It makes sense. We heard him say at the Masters that he was hoping to play. We knew he'd signed up for the event. We know Woods cares about major championships. And we know Woods plans to play an extremely selective schedule going forward — a schedule that would presumably include as many majors as possible. Still, the idea that he is just…back? It takes some getting used to.
After all, what was so surprising about Tiger Woods' Masters appearance is that it was so surprising.
We didn't know he was even considering teeing it up until the week beforehand, when he made a similar scouting trip. Woods isn't the type to post Instagram stories of his rehab progress, but still — the consensus was that he'd been through too much. He hadn't practiced enough. He wasn't ready. His injury was too severe and Augusta was too hilly and you can't really just pop up to randomly play the Masters, after all.
But that's what Woods did. The crowds followed, sensing they were seeing something miraculous. Here, 14 months after he'd nearly lost his leg, the greatest golfer of his generation was returning on the game's biggest stage — even though he had no clue how he'd fare. His Monday practice round was a Tiger Festival, with spectators rejoicing in his vitality. The entire week felt surreal, like it was a one-off. We hadn't known for sure that we'd ever see Woods compete in another big-time event. Here he was.
But now we have proof that the Masters was no one-off. On the contrary, the Masters is probably the least healthy Woods will be at a golf tournament in the near future. He'll continue to rehab, and train, and hit golf balls, and walk around golf courses. He'll continue to fire up the jet for practice rounds at major championships and play a select schedule. A whole bunch has changed — don't expect him at the Wells Fargo Championship next week — but some things haven't
Woods looked good in a couple first-tee videos that made the rounds. (The helicopter views of his putting stroke felt a bit like overkill, but here we are.) He wore a black shirt and his characteristic black shorts, the ones with a couple more pockets than you'd expect. He still has a sleeve on his right leg. He moved fairly well, though he hasn't ditched a slight limp. And he still wore the FootJoy shoes that were, per sources, crucial to his ability to play at Augusta National.
Tiger Woods is underway at Southern Hills. pic.twitter.com/MHKxKKec4n

— Colby Powell (@ColbyJPowell) April 28, 2022
If you're placing wagers based on Woods' first-tee practice round form, well, good luck. I'm not sure there's much to glean about his actual playing ability from a single 3-wood and a few putts except that Woods is upright and swinging well. He doesn't know Southern Hills like he knew Augusta, and the course will be set up for a different test, but he has won a PGA Championship there before, in 2007. Plus it should be warm. That counts for something.
So what can we expect? First, we can expect that Woods will tee it up at Southern Hills. And assuming his PGA Championship start goes off without incident, we can expect Woods to make a similar trip to Brookline to scout the U.S. Open in late May. We can expect speculation on whether he'll play the Memorial, which seems like a longshot. We can expect he'll honor his commitment to the JP McManus Pro-Am a couple weeks after that. We can expect him on the first tee at St. Andrew's for the 150th Open Championship. We don't know how he'll play at any of the above, but we can have increasing confidence that he'll be there. That's a big deal.
There are trickle-down effects here. Media coverage will increase but will focus on one 46-year-old underdog. The story of whether he'll play will yield in favor of the story of whether he can make the cut, whether he contend, whether he can [gulp] win again. Our outsized expectations of Woods are only outstripped by Woods' expectations of himself.
So get ready, Tulsa. And Boston. And St. Andrews, for sure. It's about to get real.
PGA Championship betting: A Tiger Woods win would be the worst loss ever for BetMGM
A Tiger Woods win at the PGA Championship would be one of the biggest victories in golf history. And it would be historically bad for BetMGM.
Woods enters the 2022 PGA at Southern Hills Country Club in Tulsa at +6600 to win. He's tied for the 20th-best odds in the field and is the biggest liability for the sportsbook. Simply put, BetMGM says it'll lose the most money it ever has on a single event if Woods wins his 16th major.
"If Tiger were to win, it would be the biggest losing result in BetMGM history," BetMGM's Jason Scott said. "Tiger missing the cut would be a good outcome for the sportsbook."
Scott's statement is further proof of the hold that Woods has on the golf world. He's still one of the most popular figures in sports and there are a lot of bettors wagering with their hearts this weekend as Woods chases Jack Nicklaus' record of 18 major wins.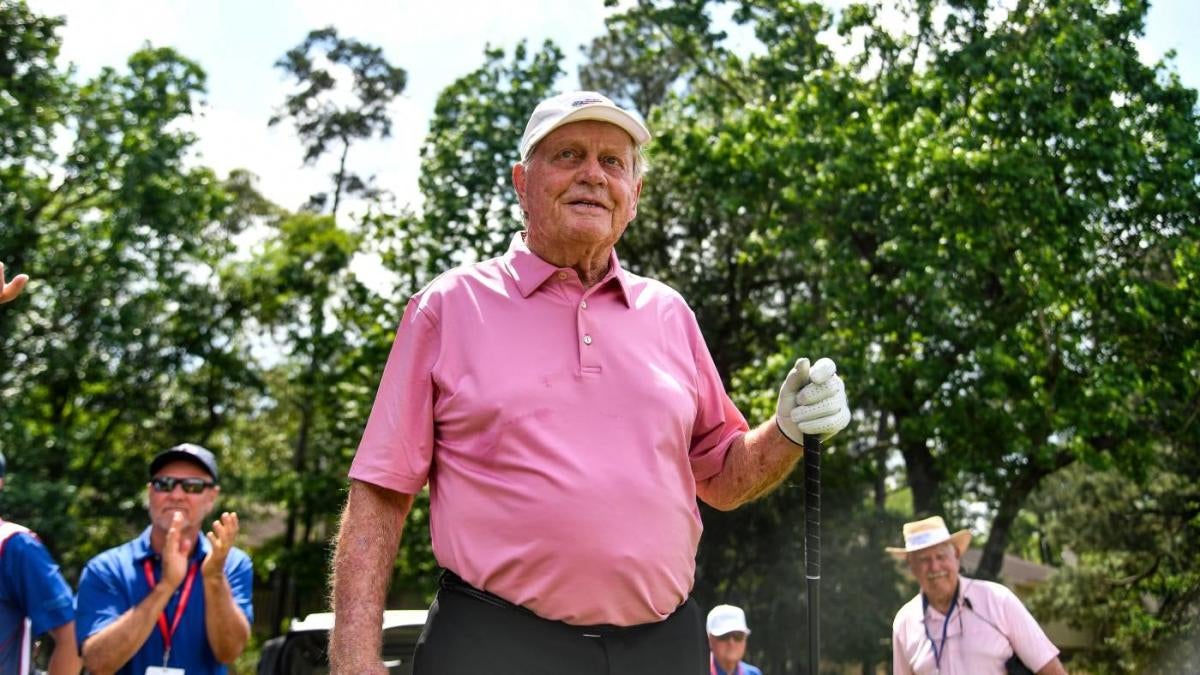 The PGA is Woods' second tournament after his 2021 car crash. Woods made his return to competitive golf at the Masters in April and wore down as the week went on as he was still hobbled by his surgically repaired right leg. Woods had sustained an open fracture and multiple broken bones in his right leg during the crash in Rancho Palos Verdes, California, on Feb. 23, 2021.
Woods made the cut at the Masters after he was 1-over through the first two rounds. He shot a 6-over 78 on each of the last two days of the tournament.
Woods has spent the time between the Masters and PGA rehabbing and practicing to be stronger this weekend as he returns to the site of his 2007 PGA Championship win. Woods won the last major held at Southern Hills as he finished two shots ahead of Woody Austin 15 years ago.
Given the amount of money that has been bet on Woods so far, it's safe to say his odds are inflated due to his stature as the biggest name in golf. He has the same odds as two-time 2022 winner Max Homa and better odds to win the tournament than the likes of Adam Scott, Louis Oosthuizen, Tommy Fleetwood, Billy Horschel and Jason Day.
Woods is -125 to make the cut at the PGA Championship and +100 to miss the cut. He was at +115 to miss the cut earlier in the week but a bettor dropped those odds with a $13,000 wager on a missed cut for Woods. As of Tuesday, 58% of bets and a staggering 97% of the handle on Tiger's cut result is on him missing the weekend.