George Russell shares theory on why he is outshining Lewis Hamilton at Mercedes
GEORGE RUSSELL has shown up his more experienced team-mate since stepping up from Williams to Mercedes.
George Russell has suggested that his tough experiences with Williams may be helping him get the best out of his faltering Mercedes while Lewis Hamilton struggles to keep up. The youngster, who was expected to trail his veteran team-mate this season, is already 21 points ahead after four race weekends.
"It's just been difficult, really difficult position for us as a team," said Russell, "Perhaps with my struggles at Williams driving very difficult cars, maybe that's helped in some small regard. And it's Q1 and Q2 now for us is massively important whereas previously for Mercedes that was a breeze, it was almost like a build-up session getting ready for Q3.
"Lewis is going to come back incredibly strong, I have no doubt. He's definitely going to push me all the way. I think in terms of results we're definitely getting the most out of it and things have definitely fell our way in these first four races.
"It gives me and I'm sure it gives the team confidence that when the car improves, we'll be there to get even more points on the board. But as I said before this weekend, we can't sustain this level of these results if we're in the pace where we are."
Six weeks on from the season's curtain-raiser in Bahrain, Mercedes are still wrestling with porpoising issues that have left them well off the pace. Ferrari and Red Bull are raking in the glory in the meantime as Charles Leclerc and Max Verstappen split the first quartet of races with two wins apiece.
Russell is outwardly deflated about the Silver Arrows' floundering performances so far this season, but may inwardly be delighted with how he has stacked up against Hamilton thus far. The 37-year-old is in the twilight of his career and considered the GOAT by many, but F1 hero John Watson has urged him to think about his legacy if the tide has not turned by the British Grand Prix in July.
"I can see Lewis getting disillusioned," he told the Mail on Sunday, "The grind of being a Grand Prix driver becomes significantly harder when the car is not good. And for Lewis, given his age and the whippersnappers coming through, every year will be more and more difficult.
"The important thing is to know when to get out. Has he stayed a season too long? I think he will take until Silverstone to see if he is back at the races and getting podiums. There is a lot to weigh up."
PGA Championship betting: A Tiger Woods win would be the worst loss ever for BetMGM
A Tiger Woods win at the PGA Championship would be one of the biggest victories in golf history. And it would be historically bad for BetMGM.
Woods enters the 2022 PGA at Southern Hills Country Club in Tulsa at +6600 to win. He's tied for the 20th-best odds in the field and is the biggest liability for the sportsbook. Simply put, BetMGM says it'll lose the most money it ever has on a single event if Woods wins his 16th major.
"If Tiger were to win, it would be the biggest losing result in BetMGM history," BetMGM's Jason Scott said. "Tiger missing the cut would be a good outcome for the sportsbook."
Scott's statement is further proof of the hold that Woods has on the golf world. He's still one of the most popular figures in sports and there are a lot of bettors wagering with their hearts this weekend as Woods chases Jack Nicklaus' record of 18 major wins.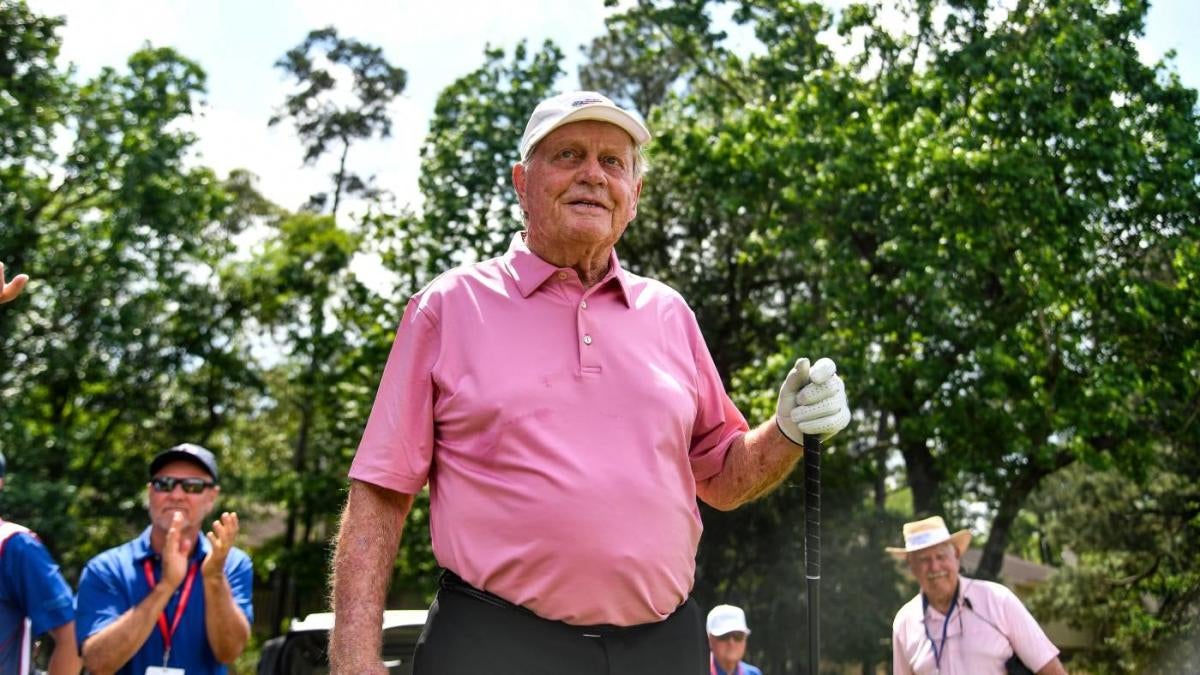 The PGA is Woods' second tournament after his 2021 car crash. Woods made his return to competitive golf at the Masters in April and wore down as the week went on as he was still hobbled by his surgically repaired right leg. Woods had sustained an open fracture and multiple broken bones in his right leg during the crash in Rancho Palos Verdes, California, on Feb. 23, 2021.
Woods made the cut at the Masters after he was 1-over through the first two rounds. He shot a 6-over 78 on each of the last two days of the tournament.
Woods has spent the time between the Masters and PGA rehabbing and practicing to be stronger this weekend as he returns to the site of his 2007 PGA Championship win. Woods won the last major held at Southern Hills as he finished two shots ahead of Woody Austin 15 years ago.
Given the amount of money that has been bet on Woods so far, it's safe to say his odds are inflated due to his stature as the biggest name in golf. He has the same odds as two-time 2022 winner Max Homa and better odds to win the tournament than the likes of Adam Scott, Louis Oosthuizen, Tommy Fleetwood, Billy Horschel and Jason Day.
Woods is -125 to make the cut at the PGA Championship and +100 to miss the cut. He was at +115 to miss the cut earlier in the week but a bettor dropped those odds with a $13,000 wager on a missed cut for Woods. As of Tuesday, 58% of bets and a staggering 97% of the handle on Tiger's cut result is on him missing the weekend.