Tampa Bay Buccaneers quarterback Tom Brady and Mercedes driver Lewis Hamilton held a golf competition on Wednesday ahead of the Miami Grand Prix.
The charity golf tournament was put together by watchmaker IWC abd comes as formula One prepares to hold its first Grand Prix in Miami this weekend.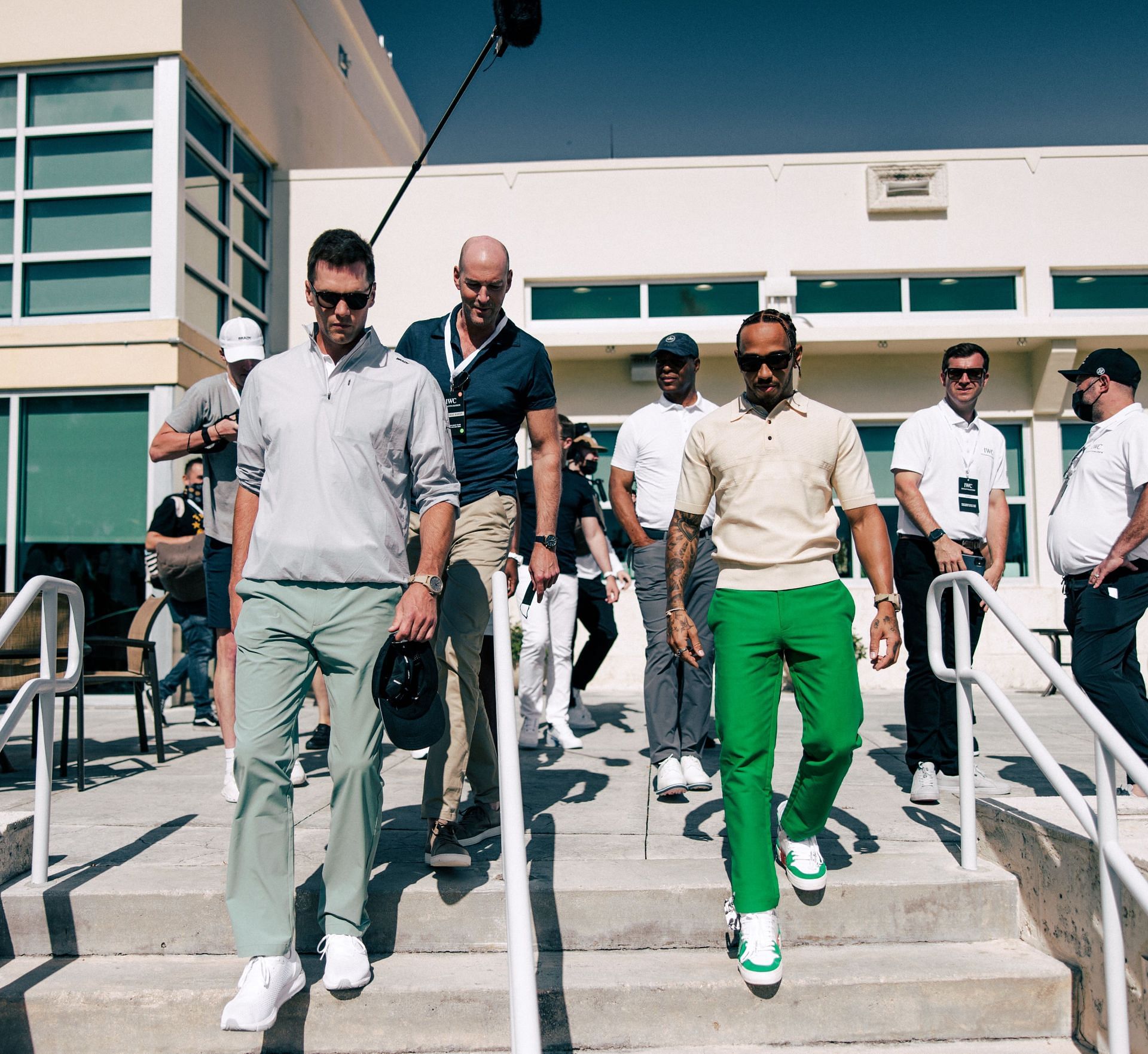 Lewis Hamilton, Mercedes driver:
"There's a part that is excited and then there's the nervous part. It's a new circuit, there's not a lot of time to practice. But it's exciting when you go out and find a different course. You go out and are discovering all the different features and the surroundings. This has been a dream for our sport to be in Miami. We've been here to see other sports but our sport will hopefully own its right to be here this week and put on a great show."
Tom Brady, Tampa Bay Buccaneers quarterback:
"There's a lot more culture coming in to the area. Even the advent of F1 and what they've done over at Hard Rock (Stadium). It's pretty amazing and it just speaks of the growth of this state. It's a great place to be."
Miami Grand Prix opening party
The F1 drivers have landed in the sunshine state of Miami.
An opening party for the inaugural Miami Grand Prix kicked off festivities at the Hard Rock Stadium on Wednesday night.
Aston Martin driver Sebastian Vettle played to the crowd by wearing a Miami shirt, while fans cheered for their favourite drivers ahead of this weekend's race at the Miami International Autodrome.