Madrid Open finalist Jessica Pegula is richer than Federer, Nadal and Djokovic combined
JESSICA PEGULA takes on Ons Jabeur in a first WTA 1000 final for both players at the Madrid Open.
Jessica Pegula will fight for the biggest title of her career when she takes on fellow first-time WTA 1000 finalist Ons Jabeur in the Madrid Open championship match. The winner will also pocket £890,000 (€1,041,570) but the prize money is nothing compared to £4.7 billion ($5.8 billion) the world No 14 is set to inherit from her father Terry, making her richer than the likes of Novak Djokovic, Roger Federer and Rafael Nadal combined.
Terry Pegula owns multiple sports teams including the Buffalo Bills 
But Pegula's eyes are firmly on the tennis numbers rather than the prize money though, as the American could make her top 10 debut with a title win in Madrid. Both Pegula and Jabeur went into the 2020 season within one place of each other in the rankings, at world No 76 and 77 respectively.
The Madrid finalist has now touched on their journeys to the top of the sport ahead of a first WTA 1000 final for both. "For me and Ons, it's pretty crazy. It shows you what hard work and determination, playing week in and week out and just trying to get better, you can get to the top, as long as you believe it. So I think it's great for both of us. It means a lot to me," Pegula said after defeating Jil Teichmann 6-3, 6-4 to reach the championship match.
Pegula and Jabeur are all square in their head-to-head with two victories each but have only ever met on a hard court. The Tunisian has won their two most recent meetings in Dubai earlier this year and Chicago last season, while Pegula got the better of the world No 10 twice in 2018, in Quebec and Montreal.
The seventh seed in Madrid also fired a warning to Pegula ahead of the final as she shared her motivation to win. "I'm going to put a positive here. I want to win this final. I'm going to put my heart, my favourite dropshot, my forehand in," she said after defeating Ekaterina Alexandrova 6-2 6-3. "The main important thing for me, I know it's winning the title but knowing that I gave it all during the match and not regretting that. I know if this one is not coming, then there is another one."
PGA Championship betting: A Tiger Woods win would be the worst loss ever for BetMGM
A Tiger Woods win at the PGA Championship would be one of the biggest victories in golf history. And it would be historically bad for BetMGM.
Woods enters the 2022 PGA at Southern Hills Country Club in Tulsa at +6600 to win. He's tied for the 20th-best odds in the field and is the biggest liability for the sportsbook. Simply put, BetMGM says it'll lose the most money it ever has on a single event if Woods wins his 16th major.
"If Tiger were to win, it would be the biggest losing result in BetMGM history," BetMGM's Jason Scott said. "Tiger missing the cut would be a good outcome for the sportsbook."
Scott's statement is further proof of the hold that Woods has on the golf world. He's still one of the most popular figures in sports and there are a lot of bettors wagering with their hearts this weekend as Woods chases Jack Nicklaus' record of 18 major wins.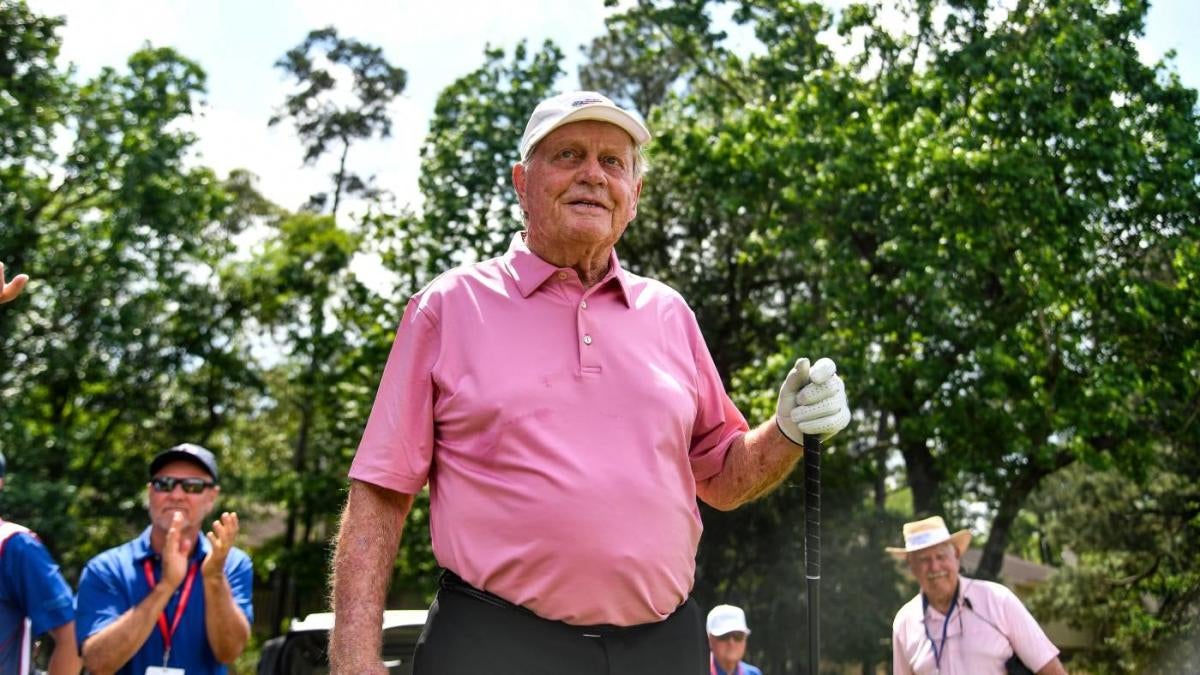 The PGA is Woods' second tournament after his 2021 car crash. Woods made his return to competitive golf at the Masters in April and wore down as the week went on as he was still hobbled by his surgically repaired right leg. Woods had sustained an open fracture and multiple broken bones in his right leg during the crash in Rancho Palos Verdes, California, on Feb. 23, 2021.
Woods made the cut at the Masters after he was 1-over through the first two rounds. He shot a 6-over 78 on each of the last two days of the tournament.
Woods has spent the time between the Masters and PGA rehabbing and practicing to be stronger this weekend as he returns to the site of his 2007 PGA Championship win. Woods won the last major held at Southern Hills as he finished two shots ahead of Woody Austin 15 years ago.
Given the amount of money that has been bet on Woods so far, it's safe to say his odds are inflated due to his stature as the biggest name in golf. He has the same odds as two-time 2022 winner Max Homa and better odds to win the tournament than the likes of Adam Scott, Louis Oosthuizen, Tommy Fleetwood, Billy Horschel and Jason Day.
Woods is -125 to make the cut at the PGA Championship and +100 to miss the cut. He was at +115 to miss the cut earlier in the week but a bettor dropped those odds with a $13,000 wager on a missed cut for Woods. As of Tuesday, 58% of bets and a staggering 97% of the handle on Tiger's cut result is on him missing the weekend.