'Hamilton too preoccupied with nonsense than real racing'
Mercedes and Lewis Hamilton are not in a happy space at the moment, with the latter looking for "excuses" as to why he is being "punched in the nose" by George Russell.
That's according to Dutch racing driver Tim Coronel.
Mercedes' W13 is not an easy car to drive and that is putting it politely, yet Russell has managed a run of top-five results.
The new Mercedes driver is the only racer on this year's grid to have finished all five races in the top five, with his seven-time former World Champion team-mate only managing to do so on two occasions.
After eight years of fighting for the World title, it is a very different story for Hamilton who at Imola was not even able to score a point such was his woeful pace.
That race weekend saw what appeared to be a heated exchange between himself and Toto Wolff, while on Sunday the Briton lambasted the team when asked to weigh in on his strategy, saying that is the pit wall's job, not his.
The cracks are, according to Coronel, growing.
"Mercedes and Hamilton are not on a good vibe," he told the Dutch edition of Motorsport.com.
"As a driver, in a warm environment you express yourself well and then you can be creative and keep going.
"Hamilton and Mercedes are definitely not in that at the moment. I see Hamilton making a lot of excuses."
But the 50-year-old adds that the seven-time former World Champion's life is not being made easier as he "keeps getting punched in the nose from his team-mate Russell.
"Then you go to the wrong momentum and you see that happening with Hamilton now. He's looking for excuses."
Hamilton has only beaten Russell once this season, the 37-year-old finishing ahead at the season-opening Bahrain Grand Prix. That was also Hamilton's only podium of the campaign.
Asked about Hamilton's decision not to play a role in deciding his strategy, whereas Russell made the call to stay out that ultimately earned him fifth place, Coronel said: "Russell takes chances because he feels pretty good. He creates that. We used to see that with [Michael] Schumacher, who really thought along with the team.
"Now Hamilton puts the ball to the team, but as a driver you also have to think. Hamilton is too preoccupied with his piercings, gems and other nonsense than with real racing."
But while the Dutch racing driver is not happy with Hamilton, he is impressed with how Russell is getting the most from the bouncing W13.
But having driven a "chicken coop of a car" at Williams, he has had experience with bad cars.
"He comes from the same line as Norris, Max and Leclerc, let's face it," he added. "It is a group that have known each other from an early age and who have always fought each other. It's about how do you develop during that year?
"Russell has had to drive a chicken coop of a car for the past few years [at Williams], let's get that straight. He had to learn to adapt to the car and get the most out of it. And he does."
PGA Championship betting: A Tiger Woods win would be the worst loss ever for BetMGM
A Tiger Woods win at the PGA Championship would be one of the biggest victories in golf history. And it would be historically bad for BetMGM.
Woods enters the 2022 PGA at Southern Hills Country Club in Tulsa at +6600 to win. He's tied for the 20th-best odds in the field and is the biggest liability for the sportsbook. Simply put, BetMGM says it'll lose the most money it ever has on a single event if Woods wins his 16th major.
"If Tiger were to win, it would be the biggest losing result in BetMGM history," BetMGM's Jason Scott said. "Tiger missing the cut would be a good outcome for the sportsbook."
Scott's statement is further proof of the hold that Woods has on the golf world. He's still one of the most popular figures in sports and there are a lot of bettors wagering with their hearts this weekend as Woods chases Jack Nicklaus' record of 18 major wins.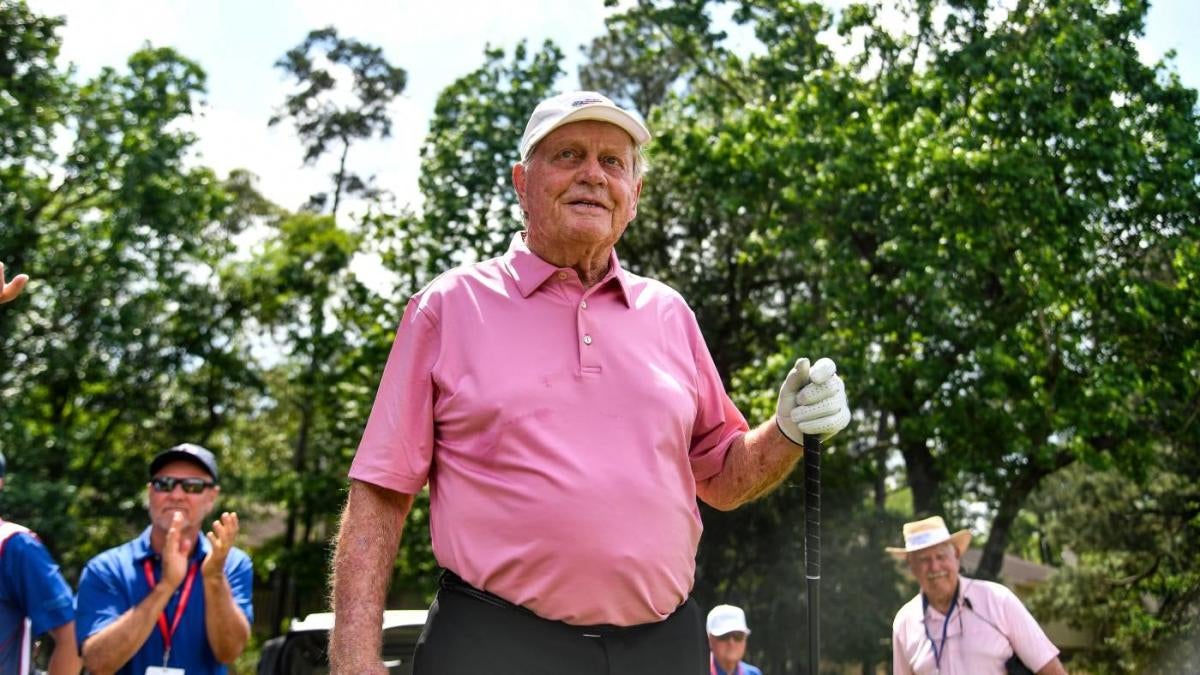 The PGA is Woods' second tournament after his 2021 car crash. Woods made his return to competitive golf at the Masters in April and wore down as the week went on as he was still hobbled by his surgically repaired right leg. Woods had sustained an open fracture and multiple broken bones in his right leg during the crash in Rancho Palos Verdes, California, on Feb. 23, 2021.
Woods made the cut at the Masters after he was 1-over through the first two rounds. He shot a 6-over 78 on each of the last two days of the tournament.
Woods has spent the time between the Masters and PGA rehabbing and practicing to be stronger this weekend as he returns to the site of his 2007 PGA Championship win. Woods won the last major held at Southern Hills as he finished two shots ahead of Woody Austin 15 years ago.
Given the amount of money that has been bet on Woods so far, it's safe to say his odds are inflated due to his stature as the biggest name in golf. He has the same odds as two-time 2022 winner Max Homa and better odds to win the tournament than the likes of Adam Scott, Louis Oosthuizen, Tommy Fleetwood, Billy Horschel and Jason Day.
Woods is -125 to make the cut at the PGA Championship and +100 to miss the cut. He was at +115 to miss the cut earlier in the week but a bettor dropped those odds with a $13,000 wager on a missed cut for Woods. As of Tuesday, 58% of bets and a staggering 97% of the handle on Tiger's cut result is on him missing the weekend.