PGA Championship betting: A Tiger Woods win would be the worst loss ever for BetMGM
A Tiger Woods win at the PGA Championship would be one of the biggest victories in golf history. And it would be historically bad for BetMGM.
Woods enters the 2022 PGA at Southern Hills Country Club in Tulsa at +6600 to win. He's tied for the 20th-best odds in the field and is the biggest liability for the sportsbook. Simply put, BetMGM says it'll lose the most money it ever has on a single event if Woods wins his 16th major.
"If Tiger were to win, it would be the biggest losing result in BetMGM history," BetMGM's Jason Scott said. "Tiger missing the cut would be a good outcome for the sportsbook."
Scott's statement is further proof of the hold that Woods has on the golf world. He's still one of the most popular figures in sports and there are a lot of bettors wagering with their hearts this weekend as Woods chases Jack Nicklaus' record of 18 major wins.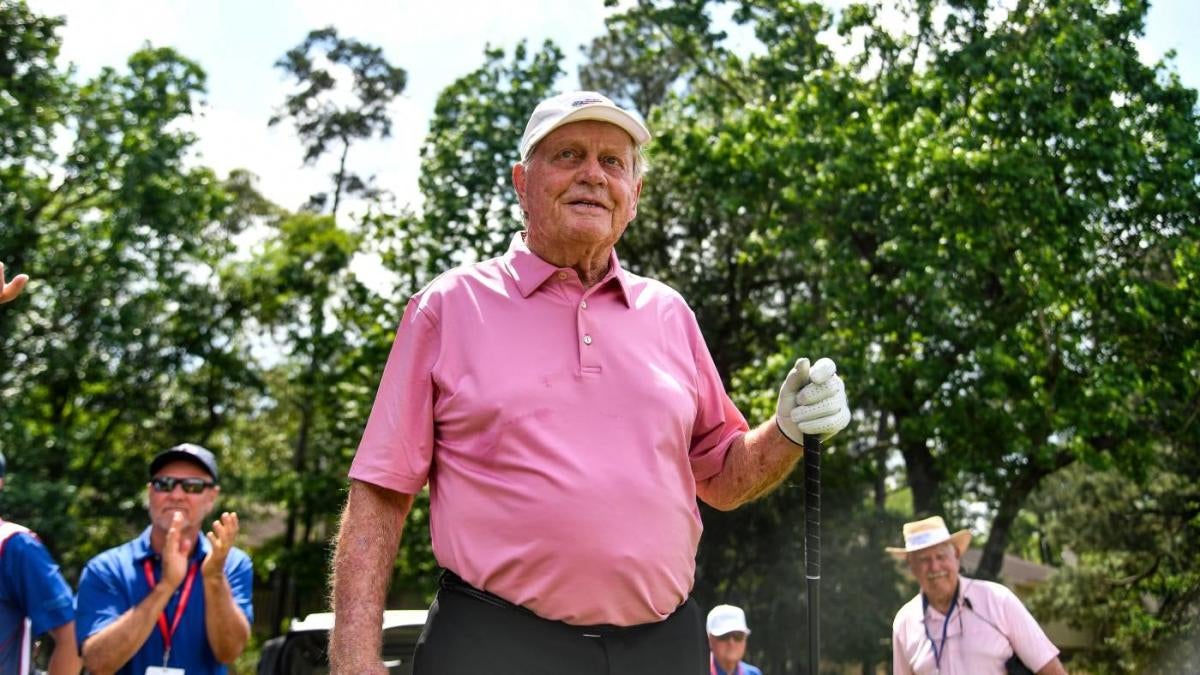 The PGA is Woods' second tournament after his 2021 car crash. Woods made his return to competitive golf at the Masters in April and wore down as the week went on as he was still hobbled by his surgically repaired right leg. Woods had sustained an open fracture and multiple broken bones in his right leg during the crash in Rancho Palos Verdes, California, on Feb. 23, 2021.
Woods made the cut at the Masters after he was 1-over through the first two rounds. He shot a 6-over 78 on each of the last two days of the tournament.
Woods has spent the time between the Masters and PGA rehabbing and practicing to be stronger this weekend as he returns to the site of his 2007 PGA Championship win. Woods won the last major held at Southern Hills as he finished two shots ahead of Woody Austin 15 years ago.
Given the amount of money that has been bet on Woods so far, it's safe to say his odds are inflated due to his stature as the biggest name in golf. He has the same odds as two-time 2022 winner Max Homa and better odds to win the tournament than the likes of Adam Scott, Louis Oosthuizen, Tommy Fleetwood, Billy Horschel and Jason Day.
Woods is -125 to make the cut at the PGA Championship and +100 to miss the cut. He was at +115 to miss the cut earlier in the week but a bettor dropped those odds with a $13,000 wager on a missed cut for Woods. As of Tuesday, 58% of bets and a staggering 97% of the handle on Tiger's cut result is on him missing the weekend.
How Scarlett Johansson's 'Black Widow' Costumes Were Custom-Designed for Comfort
Costume designer Jany Temime says working on Marvel's "Black Widow" was a dream job. She doesn't know the exact number of costumes she created, but it was "a lot."
The costume designer who counts "Judy," "Skyfall" and six of the Harry Potter films including "Harry Potter and the Deathly Hallows Part I and II" among her credits, turned to the Russian and Norwegian armies and the circus for "Black Widow" for design inspirations as new characters such as Yelena (Florence Pugh) and the Red Guardian (David Harbour) are introduced.
Temime also inherited Scarlett Johansson in the title role, whose costume that had already been established. This time around, she made a few tweaks to allow for comfort, sculpting it to suit a woman's body.
Here, she breaks down designing those looks.
On Inheriting the Black Widow Outfit and the Marvel Comic Universe
With the Black Widow costume, I changed a few things and adapted it to Scarlett and her body. When you get the design, you have a computer reality and you have the reality of a woman's body, and you have to put those two things together.
To make it comfortable, we had the base of the costume made from rubbery fabric. I also added in a design graphic to stop it from looking flat, and that was printed out.
Between the seams, we allowed two to three millimeters of elastic fabric to give some room and stretch because I didn't want her to feel like she was in something tight. I was so happy to hear Scarlett say that it was the most comfortable outfit.
The way we cut it too was glamorous, we cut the waist a little higher because you have to model the suit to the body to flatter it.
I also designed the young widow outfits which they gave me carte blanche with, and again, they were enthusiastic about it. It was such a collaboration and so dreamy. I also understood what [director] Cate Shortland wanted and her vision, especially for that opening sequence.
Introducing Yelena and the White Suits
Since Yelena came from Russia, I looked at it from a different point of view. I looked at photos of the Russian and Norwegian army and I came across some of the soldiers in the snow wearing white, and that's where the white uniform idea came from – also they pick up their "father" in the show so I thought that would look gorgeous.
I wanted her outfit to be more functional and more army-like. I used double fabric with cotton and nylon stitched together gave it volume which had this sportswear look to it. Her look was less of a superhero than just a normal one.
We also had to introduce the green vest. She says in the film she bought this vest with all those pockets, and the idea was that she had come out of that brainwashed spy world, and buys that. So, I made something easy to wear, sturdy, practical and based on post-'50s sportswear fashion.
When you look at the women in their different suits, I hope you can feel and see the difference between Russia and the USA.
Scarlett's white suit was made from similar fabrics used on scuba diving suits – that's what gave it a rubbery look.
And again, I printed other aspects of the costume to make it interesting and to create that lift so it didn't look flat and boring, and just to cut that monotony of plain rubber-coated fabric.
The Red Guardian
I wanted to design something that reflected what the Soviet Union thought America was. So, there was this superhero design with this primary color of red, that helmet that looks terrible with that piece under the chin, and it was so old fashioned, almost like an old-fashioned comic.
That helmet was inspired by those guys who are shot out of cannons at the circus.
David was amazing. I created it for him and on him. He is the sort of actor who could feel the part from the inside out. He didn't mind being slightly ridiculous as long as you get the effect, especially in that sequence where he is trying on the costume for the first time and it's so tight.