Stefanos Tsitsipas has named two favorites for the men's title at Roland Garros.
"Right now Carlos Alcaraz or Novak Djokovic. They both play great, great tennis. I would put them as favorites," said the 23-year-old from Greece, speaking to press at Rome.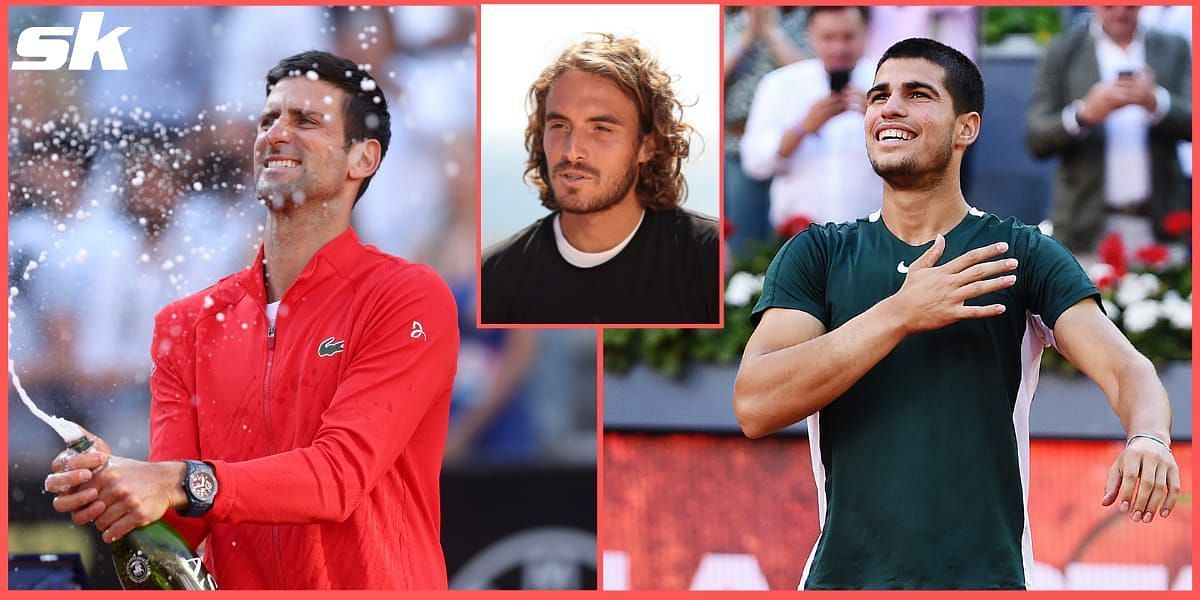 The teenaged Alcaraz has been the season's new sensation, winning Miami, Barcelona and Madrid in recent weeks and reaching No. 6 in the rankings. Djokovic had a slow start but won the Masters event in Rome coming into the French Open.
Though Tsitsipas had a good lead-up on clay, winning the Monte Carlo Masters and reaching the final of Rome—where he fell to Djokovic—he isn't placing himself among the top favorites at the moment.
"Right now I need to improve a few things in my game," said the No. 4 seed. "I don't know if I'm going to get there, but I hope I do with my hard work by the time Roland Garros begins.
"I'd love myself to get around with these players and be there with them. But I will really need to put a bit more attention to detail in the next couple of weeks."