"My mum was very happy and emotional," Lewis Hamilton elated following his mother's surname being added to his name
"My mum was very happy and emotional," Lewis Hamilton elated following his mother's surname being added to his name
Lewis Hamilton's gesture of adding his mother's surname to his name has been appreciated by the racing community
Lewis Hamilton has been a family man throughout his life and it became even more visible after the Abu Dhabi catastrophe. The seven time world champion has had it tough in the last few months after his heartbreaking defeat a the hands of Max Verstappen in the last lap of the last race of the season. The former world champion was so close to winning the eighth world championship before a controversial call took that opportunity away from him.
Will Max Verstappen Win His Third Consecutive Race in Spain This Weekend?
Will Max Verstappen Win His Third Consecutive Race in Spain This Weekend?
DraftKings contributors Pearce Dietrich and Geoff Ulrich join The Sweat to discuss the best DFS and Sportsbook plays for NASCAR's All-Star Race at Texas Motor Speedway.
Will Max Verstappen Win His Third Consecutive Race in Spain This Weekend?
Auto racing | 0:25
NASCAR All-Star Race | Could This Be the Week Martin Truex Jr. Puts It All Together?
Auto racing | 4:58
This had a deep impact on Lewis as he even considering retiring from the sport. But after taking a break from the chaos, he decided to return to the sport he absolutely loves. But it would have been impossible for him to do it on his own. His family, especially his mother and his two kids have helped him heal from that devastating blow. His mother has been one of the most influential people in his life.
She has been there during thick and thin for his beloved son. She was also there while he received his knighthood and the smile on her face couldn't be wiped as she saw her son get one of the biggest honors. Lewis Hamilton has also reciprocated that love with gestures of his own. The latest being him adding his mother's surname to his name.
Lewis Hamilton's gesture of adding his mother's surname to his name has been appreciated by the racing community
Lewis Hamilton
Lewis Hamilton
He has time and again laid down the importance of his family in his life. Lewis Hamilton recently said, "I'm really proud of my family's name, Hamilton."
"None of you might know that my mum's name is Larbalestier and I am just about to put that in my name."
"I don't fully understand the idea that when people get married the woman loses their name."
"I really want my mum to continue on with the Hamilton name." As reported by skysports.
Lewis Hamilton has been the pioneer of Formula 1 but the seven time has never forgotten his roots. His family has been his priority no matter what the situation is and this is an example for every person across all sports.
Also Read: Lando Norris Diet: What does the McLaren driver eat?
TAGSLewis HamiltonMax Verstappen
Share
Previous article
"Invasion of a country you mean" Maria Sharapova faces massive criticism for not calling the Russian invasion of Ukraine a 'War'
Next article
"That's a baby": Fans troll Patrick Beverley after seated Luka Doncic blocks his shot and gets called for a sympathy foul
Shubham Bajpai

Shubham Bajpai is an F1 content writer at firstsportz.com. He is a sports enthusiast but his sheer love for Football and F1 holds an edge over the other sports. He has completed Law from Symbiosis International University. He is also a national level football player and a state level athlete.
RELATED ARTICLESMORE FROM AUTHOR
Lewis Hamilton

Formula 1
"The rest of the grid got a reminder," Lewis Hamilton hailed after making huge gains with a damaged car
Sergio Perez
Formula 1
"Checo deserved that win," Fans left divided over Max Verstappen being helped by team orders in a strong 1-2 finish for Red Bull
F
Why Stephen Curry will host ESPN's ESPYS Awards
NBA Finals MVP Stephen Curry is hosting the ESPN ESPYS Awards next month, and "never imagined he would "have the privilege of hosting this special event."
Warriors star Stephen Curry will continue to be in the spotlight as he hosts ESPN's annual ESPYS awards on July 20 at the Microsoft Theater in Los Angeles.
The 34-year-old is not only a contender for Best NBA Player, but he's also a finalist for Best Male Athlete alongside Aaron Rodgers, Shohei Ohtani and Connor McDavid. Curry was also nominated for Best Record-Breaking Performance for overcoming Ray Allen for the most made three-pointers in the history of the NBA.
The ceremony comes a month after Golden State's seventh NBA championship title, which is also their fourth in eight years.
What are the ESPYS Awards?
The ESPYS Awards, which stand for 'Excellence in Sports Performance Yearly', is an accolade to recognize individual and team athletic achievement and sports-related performance during the calendar year before a given annual ceremony.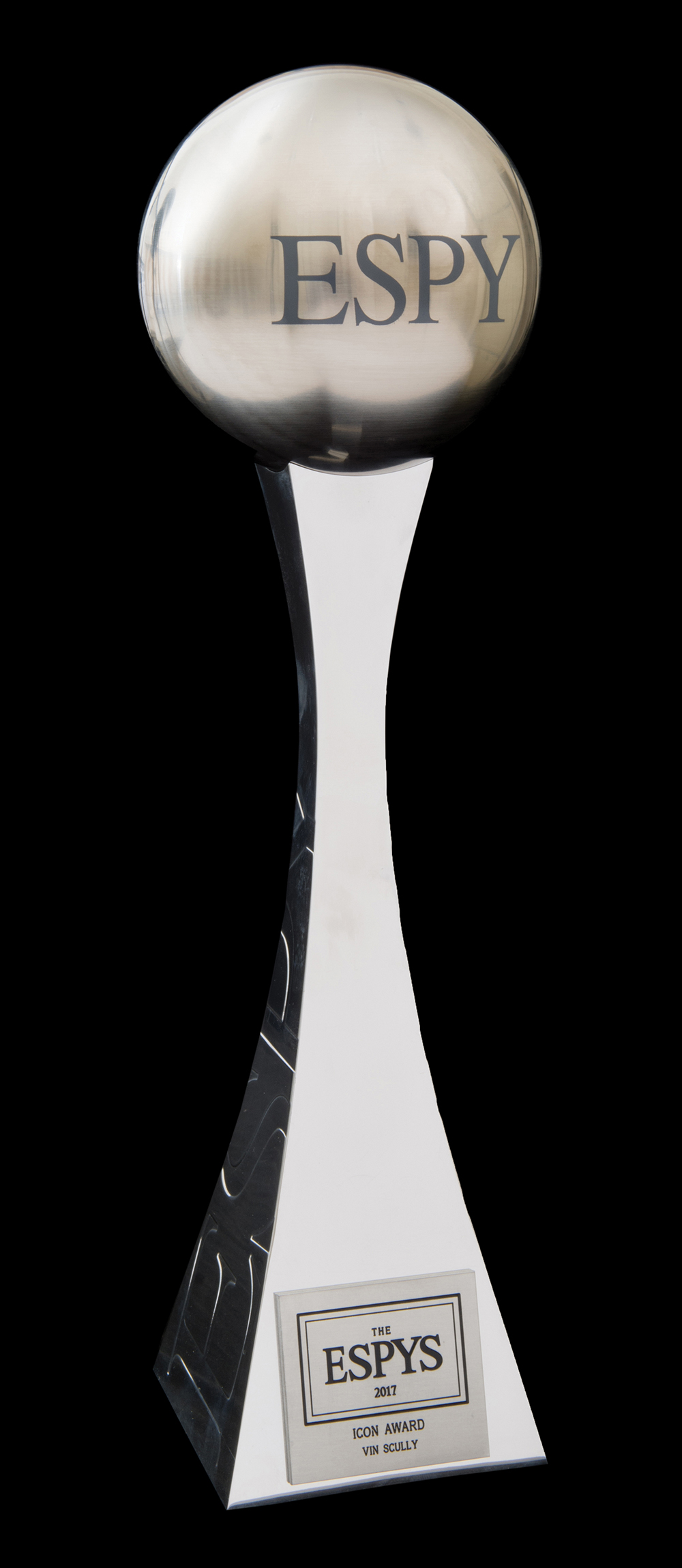 The awards help raise awareness and funds for the V Foundation for Cancer Research, the charity founded by basketball coach Jim Valvano and ESPN back in 1993. Over the past 29 years, ESPN has helped raise more than $165 million for the foundation.
Who will be honored at the ESPYS Awards 2022?
The nominees for the event have already been announced with the best NBA player including Curry, Nikola Jokić, the Denver Nuggets center, Joel Embiid, the Philadelphia 76ers center and the Dallas Mavericks' Luka Dončić.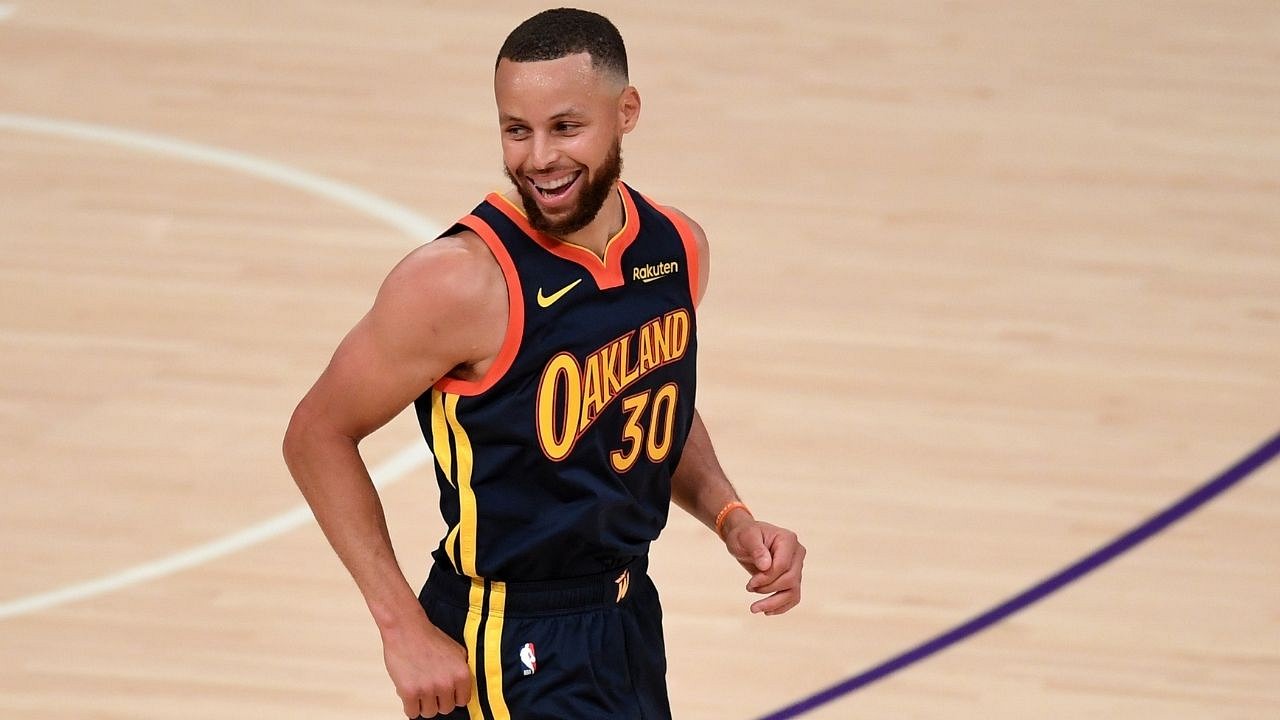 ESPN Executive Editor-At-Large Rob King explained in a statement why Curry is the chosen presenter this year. "Steph has long been one of the brightest stars in the sports constellation, and we're thrilled to have him share his passion for sports, his wit and his boundless talent with The ESPYS. Whether shining on the court, engaging with fans on social platforms or demonstrating a commitment to communities through varied philanthropic acts, he's a singular performer who'll undoubtedly add luster to our celebration of some of this year's most compelling moments."
In addition to the NBA awards, former heavyweight boxing champion and mayor of Kyiv, Vitali Klitschko will also be honored with the Arthur Ashe Award for Courage. Retired Army Command Sergeant Major Gretchen Evans, who is also an author and athlete, will be honored with the Pat Tillman Award for Service presented by MassMutual. And last but not least, the college basketball legend, broadcaster and hall-of-famer Dick Vitale will be honored with the Jimmy V Award for Perseverance.