Nico Rosberg says Lewis Hamilton's seven titles among 'greatest' sporting feats
Nico Rosberg says Lewis Hamilton's seven titles among 'greatest' sporting feats
Social media was awash with praise for Lewis Hamilton after he clinched a record-equalling seventh World Drivers' Championship title by winning the Turkish Grand Prix.
British driver Hamilton delivered arguably his finest display of the season to claim his 10th win from 14 races and match Michael Schumacher's all-time title haul with three rounds to spare.
Former world  led the adulation on Twitter, hailing his former rivals' achievements as "insane" and among the "greatest" in sporting history.
The German, who took the title in 2016, wrote: "7 x World Champion – that's insane! Massively deserved. Surely one of the greatest achievements in the history of sports.
"Congratulations Lewis and enjoy the celebrations with your family and friends."
Formula One described Hamilton and his joint record holder Schumacher as "legendary drivers".
Meanwhile, the Mercedes team were blown away by the impressive exploits of their star driver.
After tweeting they were "speechless" as Hamilton took the chequered flag in style, they added: "WHAT A WAY TO DO IT, MATE. WHAT A WAY TO WIN YOUR SEVENTH WORLD TITLE!".
Other members of the motorsport community swiftly offered congratulatory words.
Dario Franchitti, a four-time IndyCar Series champion and three-time Indy 500 winner, saluted the winning performance in Istanbul as a "masterclass", while Dutch racing driver Giedo Van Der Garde posted a picture of himself on the podium alongside a youthful Hamilton and praised the Briton's self-belief.
"A masterclass today from @LewisHamilton to win his seventh World championship. So so impressive," tweeted Franchitti.
Van Der Garde wrote: "Who would've thought that kid would go on to win 7 World Championships. I guess you did. Congratulations champ, you wrote history again today. @LewisHamilton".
French driver Romain Grosjean, who retired from the race on lap 52, had expected Schumacher's record to stand the test of time.
He wrote: "Congrats @LewisHamilton Didn't think Michael record was ever going to be equalize. Very impressive Congrats @MercedesAMGF1 for the incredible work also."
England's football team were short but sweet in their praise for the Stevenage-born driver, simply writing: "Congratulations, Lewis!" followed by a clapping emoji.
Former England striker Gary Lineker hailed Hamilton's display as "stunning", adding a goat emoji at the end of his tweet.
"Congratulations to @LewisHamilton on equalling Michael Schumacher's 7 world titles," wrote Lineker.
"What an achievement. Has to be right up there alongside our greatest ever sportspeople. Stunning."
However, not everyone in the football community was as complimentary.
Former Republic of Ireland striker Stephen Elliott dismissed suggestions Hamilton is Britain's greatest sportsman as "ludicrous" in a tweet questioning the worthiness of Formula One.
"Maybe an unpopular opinion and I may be in the minority but some people claiming Lewis Hamilton as the greatest British sportsman ever is ludicrous. He drives a car around in circles. Ok, he seems to be the best at it but still!!! #formula1," wrote the well-travelled former Sunderland and Wolves player.
On a more positive note, there was praise from the political world.
Prime Minister Boris Johnson was quick to hail Hamilton's success, saying he had done Briton proud.
He tweeted: "An impressive victory – well done @LewisHamilton! You have made us all so proud."
Defence Secretary Ben Wallace hailed Hamilton's feat as a "world beating achievement", while Culture Secretary Oliver Dowden offered a similar sentiment.
"Congratulations to Lewis Hamilton a world beating achievement. The UK should be very proud of his achievements and British Motorsport," wrote Wallace.
Dowden posted: "Huge congratulations to @LewisHamilton 7 times @F1 World Champion and won in style #TurkishGP One of our greatest sports stars."
Meanwhile, the man himself dedicated his achievements to his fans, family and friends in a series of tweets.
"7X Formula 1 World Champion. Wow. To everyone that has supported me along the way, this is for you," posted Hamilton.
"To my incredible family, where do I even start? I am eternally grateful for your unconditional love, sacrifices and support to my closest friends that have made this challenging season more bearable by continuously lifting my spirits, thank you, this year would have been so much harder without you.
"To every rival that has pushed me to grow and become better, thank you, I share this with you too…"
Why Stephen Curry will host ESPN's ESPYS Awards
NBA Finals MVP Stephen Curry is hosting the ESPN ESPYS Awards next month, and "never imagined he would "have the privilege of hosting this special event."
Warriors star Stephen Curry will continue to be in the spotlight as he hosts ESPN's annual ESPYS awards on July 20 at the Microsoft Theater in Los Angeles.
The 34-year-old is not only a contender for Best NBA Player, but he's also a finalist for Best Male Athlete alongside Aaron Rodgers, Shohei Ohtani and Connor McDavid. Curry was also nominated for Best Record-Breaking Performance for overcoming Ray Allen for the most made three-pointers in the history of the NBA.
The ceremony comes a month after Golden State's seventh NBA championship title, which is also their fourth in eight years.
What are the ESPYS Awards?
The ESPYS Awards, which stand for 'Excellence in Sports Performance Yearly', is an accolade to recognize individual and team athletic achievement and sports-related performance during the calendar year before a given annual ceremony.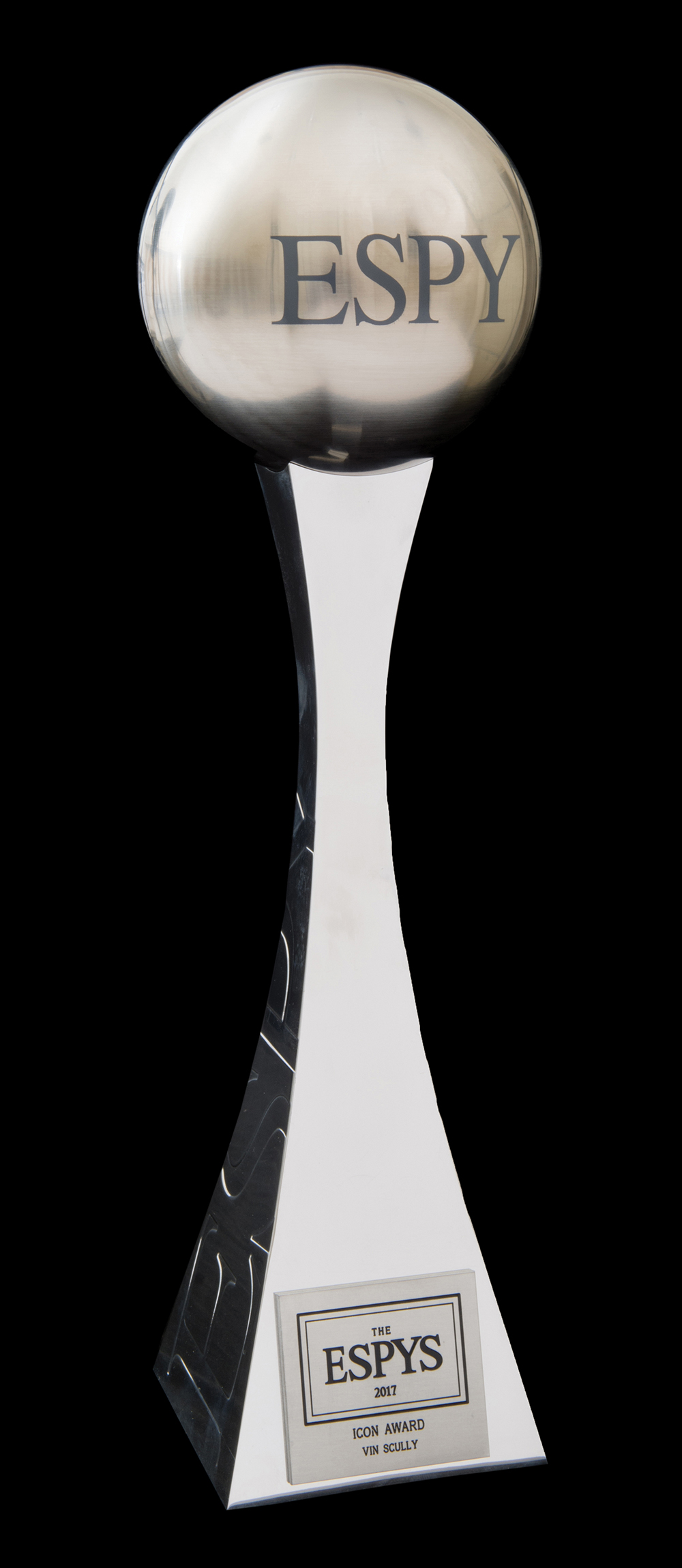 The awards help raise awareness and funds for the V Foundation for Cancer Research, the charity founded by basketball coach Jim Valvano and ESPN back in 1993. Over the past 29 years, ESPN has helped raise more than $165 million for the foundation.
Who will be honored at the ESPYS Awards 2022?
The nominees for the event have already been announced with the best NBA player including Curry, Nikola Jokić, the Denver Nuggets center, Joel Embiid, the Philadelphia 76ers center and the Dallas Mavericks' Luka Dončić.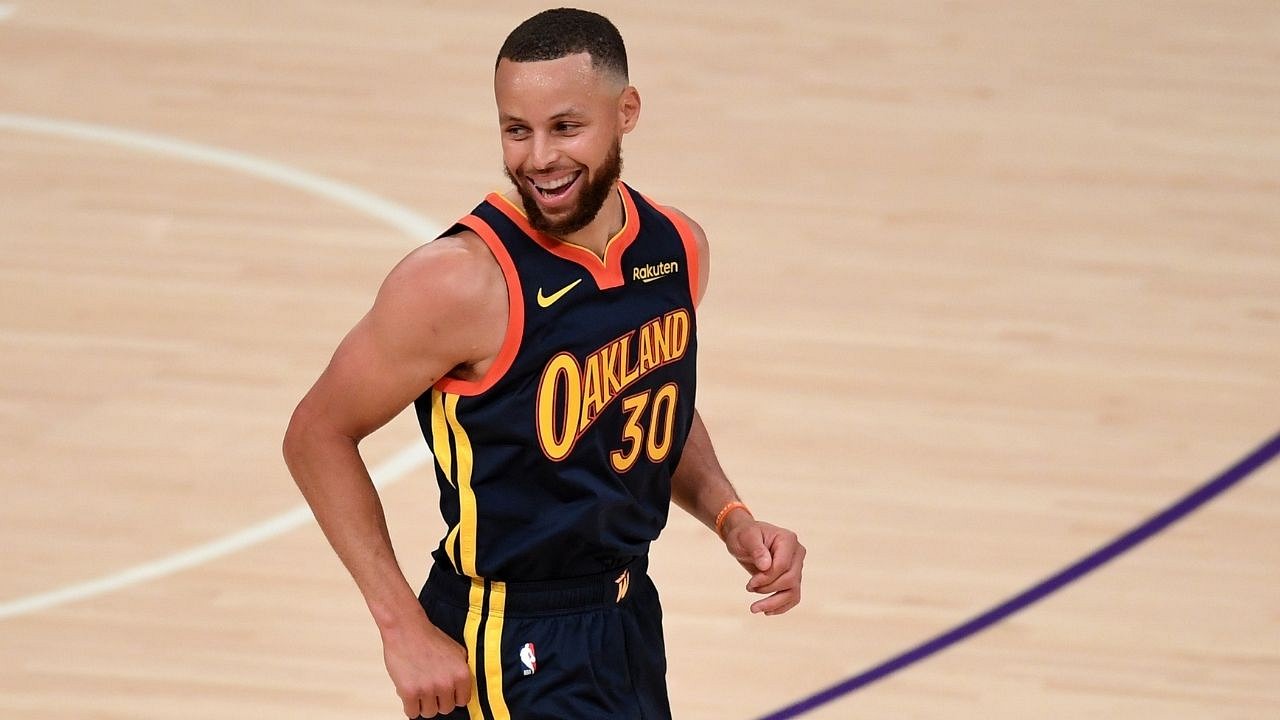 ESPN Executive Editor-At-Large Rob King explained in a statement why Curry is the chosen presenter this year. "Steph has long been one of the brightest stars in the sports constellation, and we're thrilled to have him share his passion for sports, his wit and his boundless talent with The ESPYS. Whether shining on the court, engaging with fans on social platforms or demonstrating a commitment to communities through varied philanthropic acts, he's a singular performer who'll undoubtedly add luster to our celebration of some of this year's most compelling moments."
In addition to the NBA awards, former heavyweight boxing champion and mayor of Kyiv, Vitali Klitschko will also be honored with the Arthur Ashe Award for Courage. Retired Army Command Sergeant Major Gretchen Evans, who is also an author and athlete, will be honored with the Pat Tillman Award for Service presented by MassMutual. And last but not least, the college basketball legend, broadcaster and hall-of-famer Dick Vitale will be honored with the Jimmy V Award for Perseverance.